We have been talking about a variety of staging tips when selling your home. The first few posts have been about the importance of curb appeal and a bright entrance. The next tip is quite possibly one of the most important, a clean home.
A clean home is essential when listing your home as it may remove the smell of pet odors, brighten your space, and allow buyers to visualize themselves living in your space. Last night's dishes in the sink or your scattered newspapers and magazines may distract buyers from the rest of your house, which is exactly the opposite of what you are trying to do. It is difficult for postential buyers to see past your personal mess.
There are two different types of cleaning when you clean your home a big overhaul and then general upkeep.
The Big Overhaul
You will want to consider doing a big overhaul with cleaning before listing. This includes things such as washing walls, scrubbing floors and baseboards, washing windows, etc. Not only will this freshen up your space, it will give you an opportunity to start to go through some of your things before moving.
If you don't have time for a big overhaul, you may want to consider hiring a professional cleaning company. They will get your house squeaky clean in no time!
General Upkeep
After you have done your big overhaul, you just have to do general upkeep each day. Then when your realtor calls to let you know that there is a showing scheduled, your home is already clean and organized. General upkeep includes making sure the dishes are done, clutter is put away, the house is vacuumed and bathrooms are kept tidy.
Make a great impression with buyers! Instead of this:
(photo credit: tinatreasures.hubpages.com)
Have this: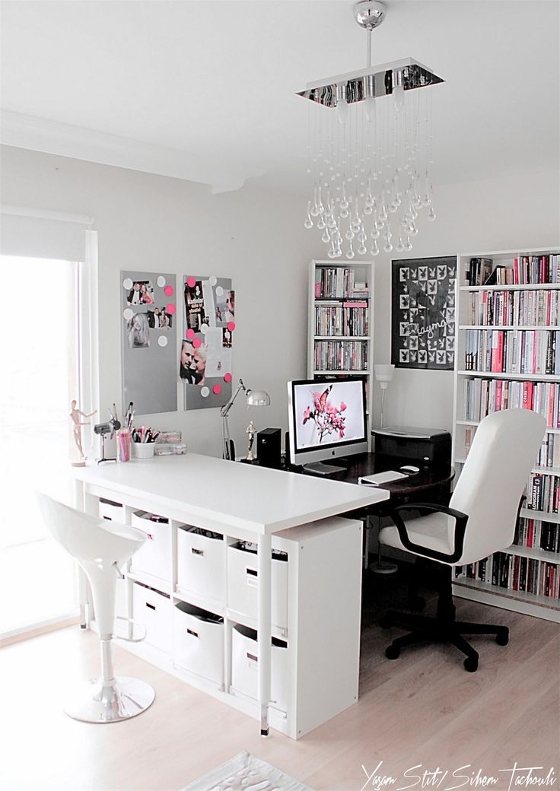 (photo credit: simplybrittany.com)
Happy cleaning!
-Brigitte